This page was last updated on: April 20, 2012
THE LEVERSTOCK GREEN CHRONICLE

an in-depth history of one village in Hertfordshire UK.



JUBILEE TREES

VILLAGE ASSOCIATION CELEBRATES 50 YEARS

& THE QUEEN'S DIAMOND JUBILEE  BY PLANTING TREES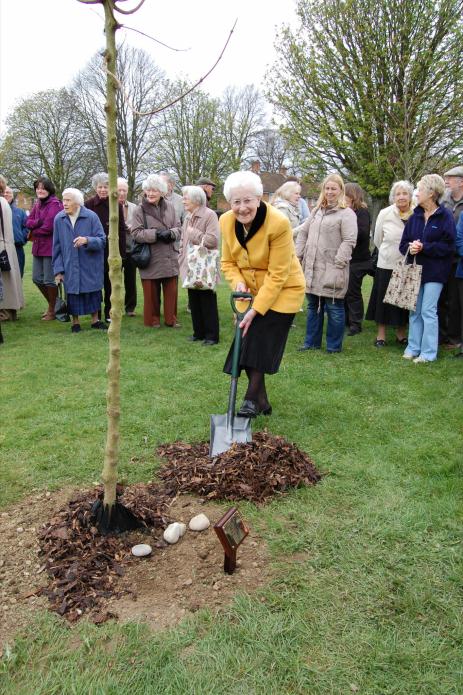 On the morning if Saturday March 31st 2012, LGVA  celebrated the Queen's Diamond Jubilee and its own 50th anniversary by dedicating a couple of newly planted trees on the village green.  Madge Field, who has resided in the village for over 80 years, was invited to mulch the trees and unveil the plaques.

Despite the bitterly cold wind which blew that morning (and which followed a week of summer-like sunshine), a goodly crown gathered on the green just before 11 am to witness the ceremony.  After a few words of introduction from Association Chairman Barbara Chapman, Madge Field, dressed in a buttercup yellow jacket which added a touch of sunshine to the event, then stepped forward to wield the shovel and unveil the plaques.  This was welcomed by applause from the crowd, and followed by a brief speech from Mrs Field who said she felt greatly honored to have been asked.

For further details concerning the tree specimens click here:Golden Jubilee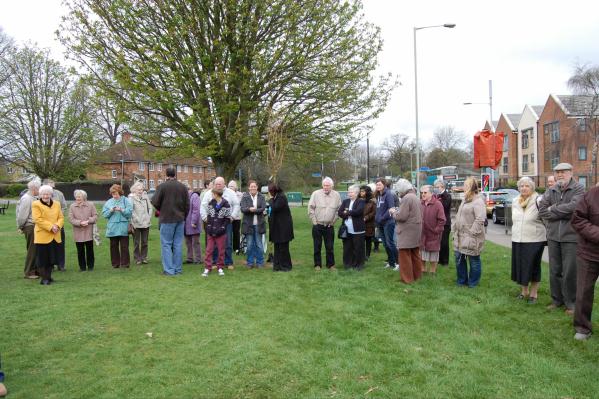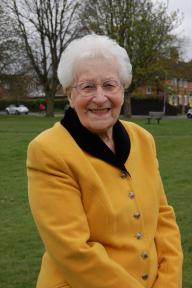 10.50 am and a crowd starts to  gather on the green.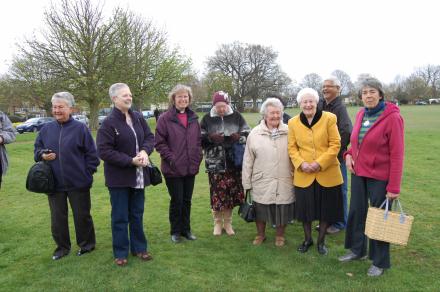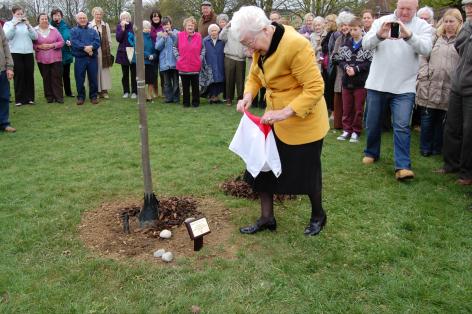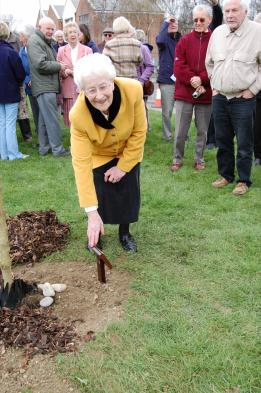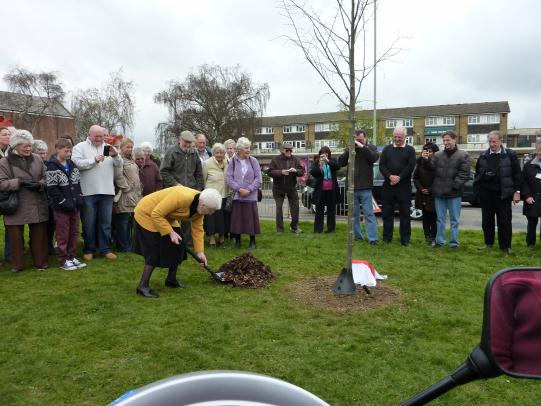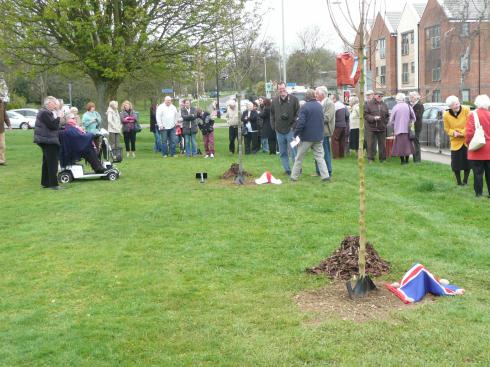 11.00am, and the Ceremony of the Trees.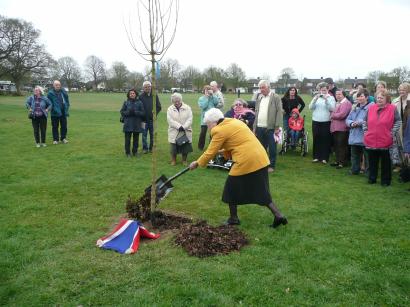 Photographs by John Ayling

Photographs by Barbara Chapman


Photographs by Martin Chapman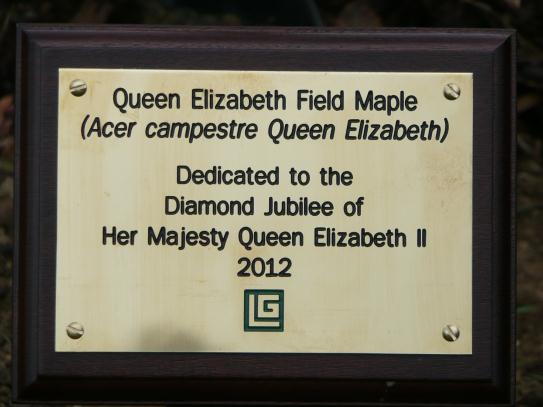 Click to link to principle LG Chronicle web pages.