THE QUEEN'S

GOLDEN JUBILEE

IN LEVERSTOCK GREEN, 2002

B: JUBILEE PICNIC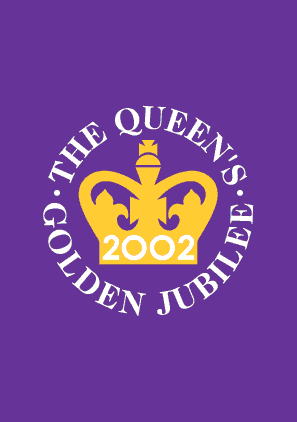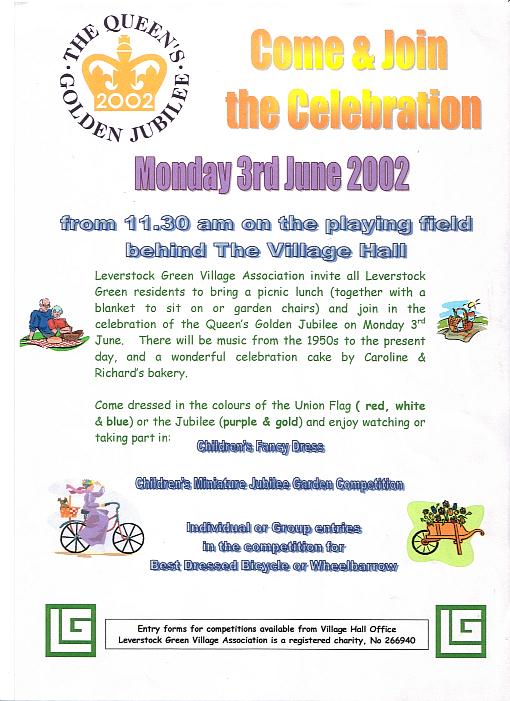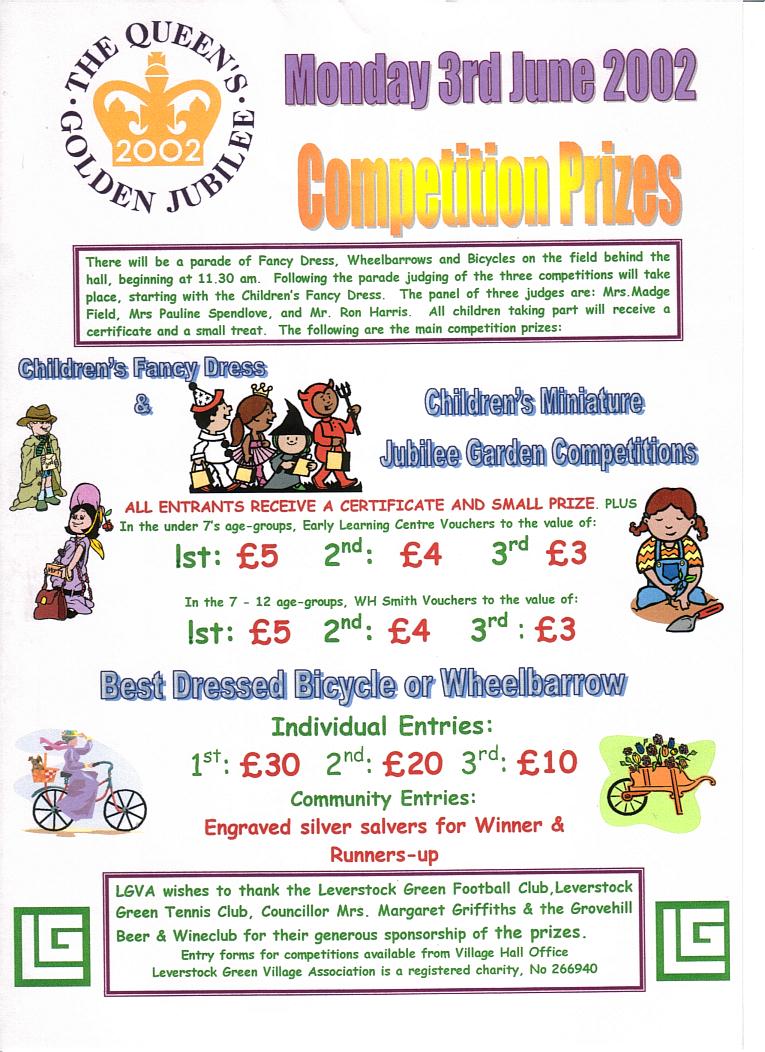 On the Bank Holiday Monday (June 3rd) LGVA hosted a picnic on the playing fields behind the Village Hall to celebrate the Queen's Jubilee.  Sadly the weather was not as bright as we would have liked, and a sudden downpour sent many revellers home prematurely. The giant cake produced for the occasion by Caroline & Richard's Bakery in the village was superb and greatly enjoyed by those present. 

LGVA are extremely grateful to the Leverstock Green Football Club, the Leverstock Green Tennis Club, the Grovehill Wine & Beermaking Club and to Councillor Mrs. Margaret Griffiths, for their very generous sponsorship of the prizes for the three competitions.  The standard of all the entries was very high and our three judges: Mrs. Madge  Field, Mrs. Pauline Spendlove & Mr. Ron Harris, had a difficult time in deciding who the winners should be, and our thanks go to them for undertaking this task.  Thanks also go to Nick Taylor & Owen Chapman for providing the music and to the St. John's Ambulance for their First Aid presence.  Many others also helped to organise and steward this event to whom the chairman is particularly grateful.

text.

The competition winners were as follows:

CHILDREN'S FANCY DRESS.

Under 5's: 1st Amy Carl, 2nd  Nathan Chapman,  joint 3rd - Elizabeth Fisher & Megan Pirrie.

5 to under 7's - 1st -  Katie Williams

7 to under 10's  1st  Katie Dalman, 2nd  Nicholas Hartshorn, 3rd  Lawrence Williams

10 to 12 year olds 1st Charles Williams.

CHILDREN'S MINIATURE JUBILEE GARDEN COMPETITION:

Under 5's: 1st  Elizabeth Fisher.

5 to under 7's 1st- Bethan Horwood. 

7 to under 10's  1st Emma Darker 2nd  Sarah Collison.

10 to 12 year olds 1st - Lorna French; 2nd -Sophie French 3rd Matthew Collison.

BEST DRESSED BICYCLE OR WHEELBARROW.

Individual Entries: 1st -Shaunice Baldwin, 2nd  - Bethany Baldwin, 3rd - Louie Froara.

Community Entries: Winner: The Darker Family from The Horseshoe. Runners-Up: The Knapp Family  from Tile Kiln Crescent

Following are a number of photographs  taken during the event by Martin & Barbara Chapman.

Nick Taylor ( in blue), Mick Reeve ( short sleeves) and Martin Chapman (long sleeves) man-handle the cake out of the Bakery watched by Owen Chapman.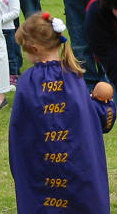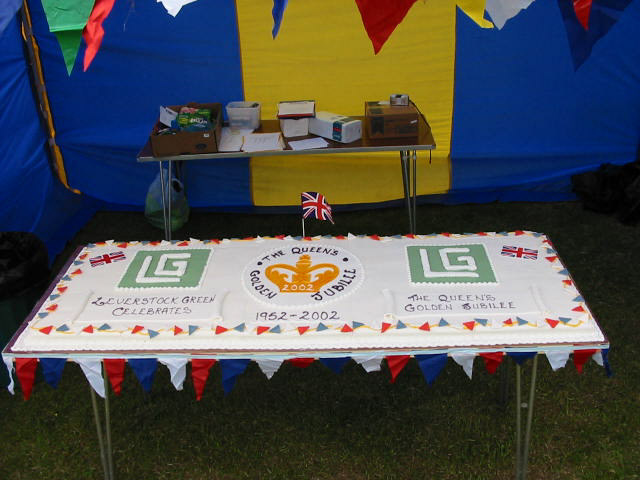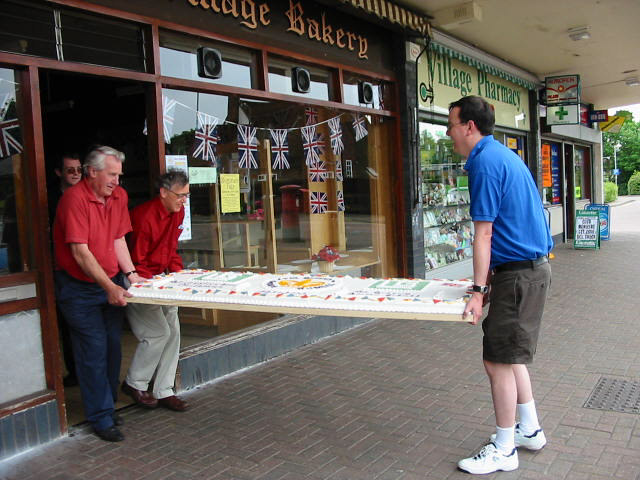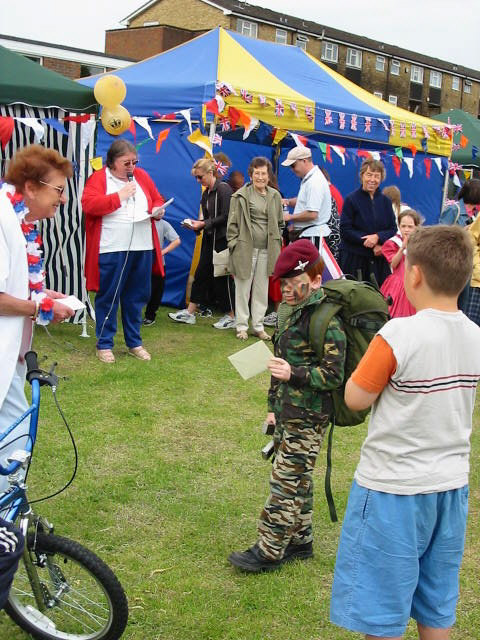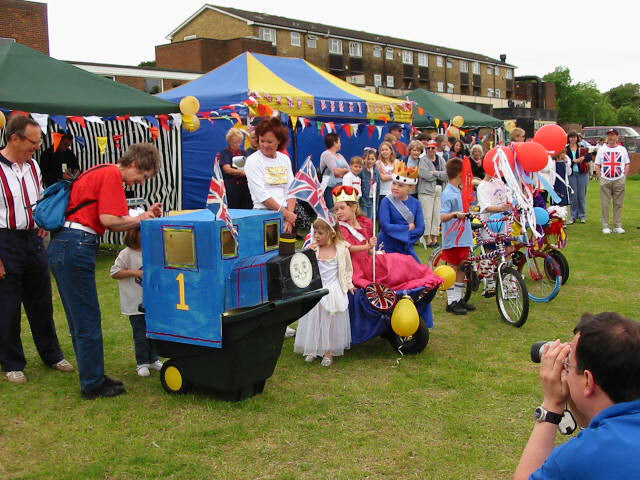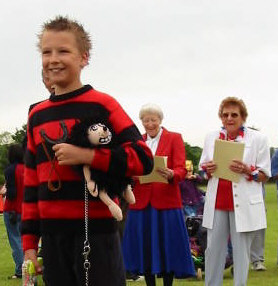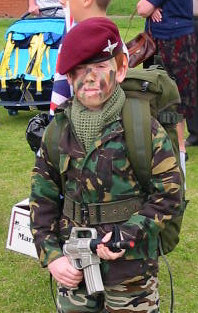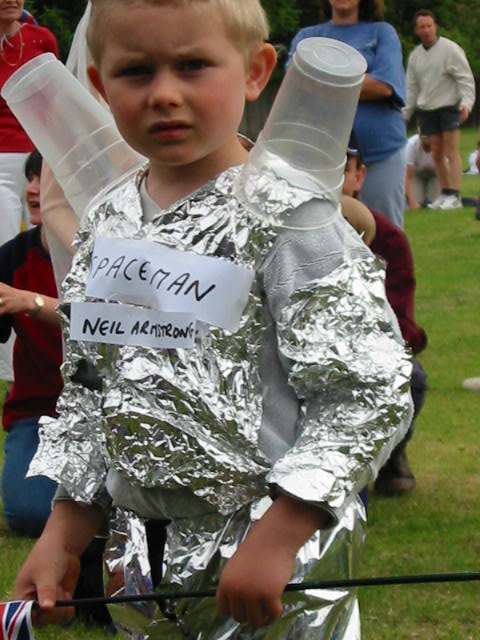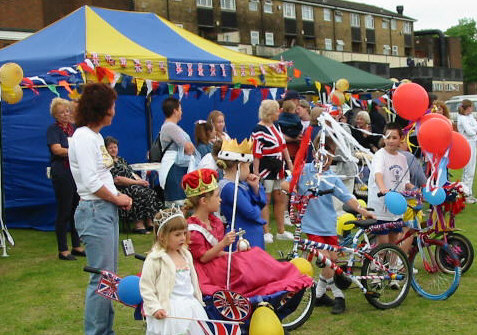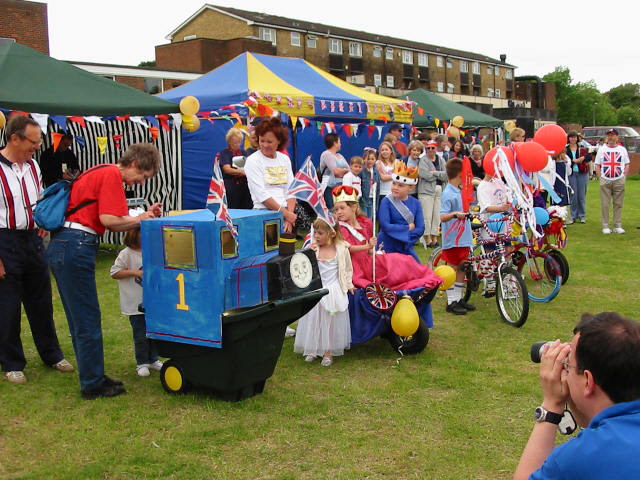 Above: The Darker Family, 1st Prize winners in the Community section of the best Dressed Wheelbarrow or Bicycle competition.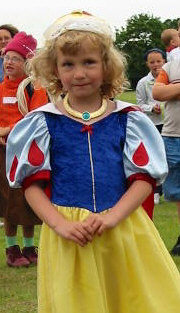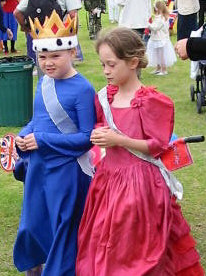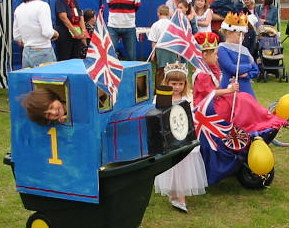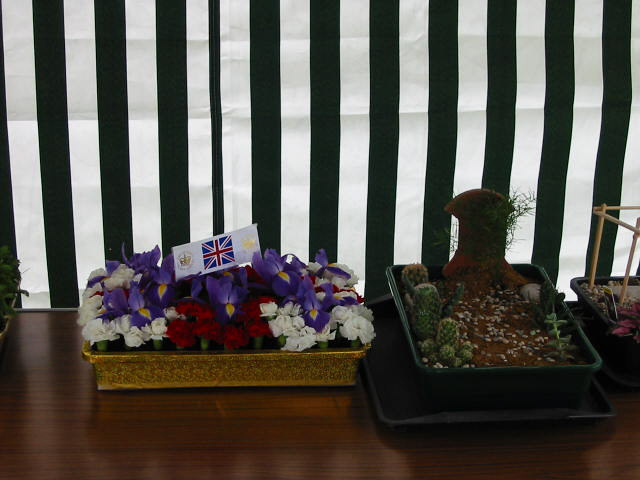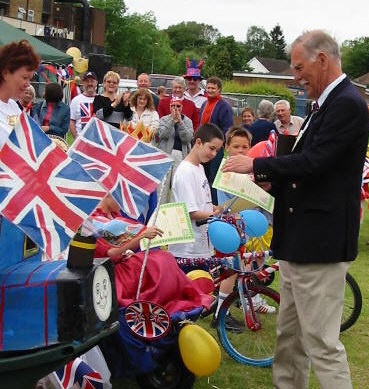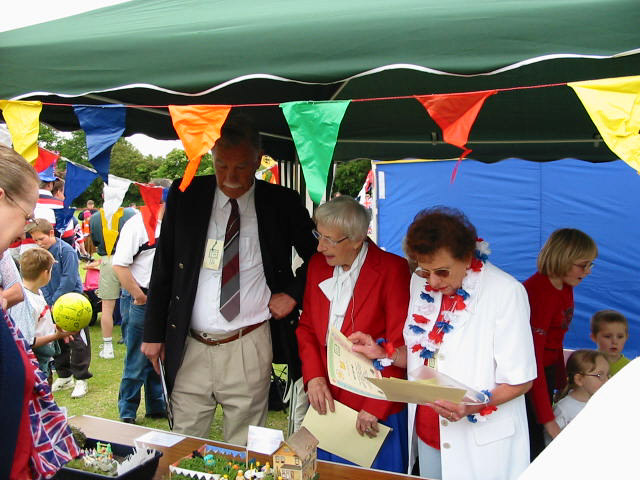 Above, Judges Ron Harris, Madge Field & Pauline Spendlove.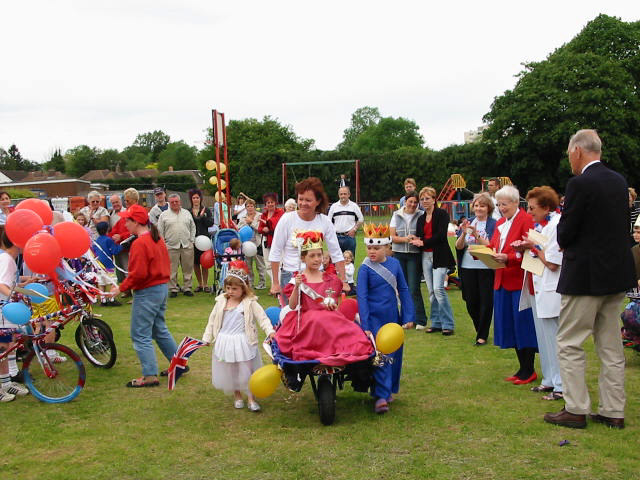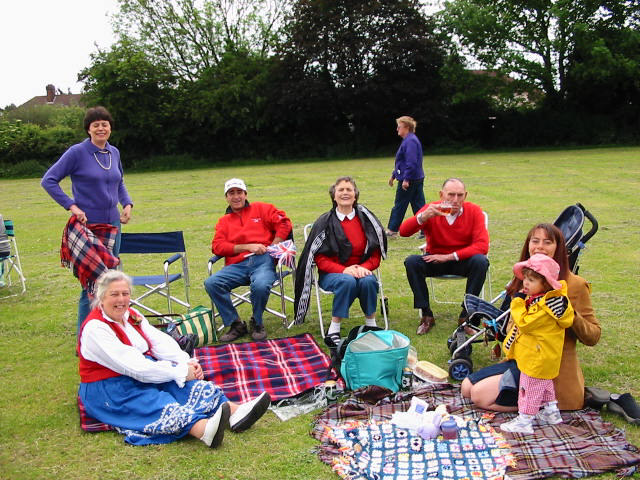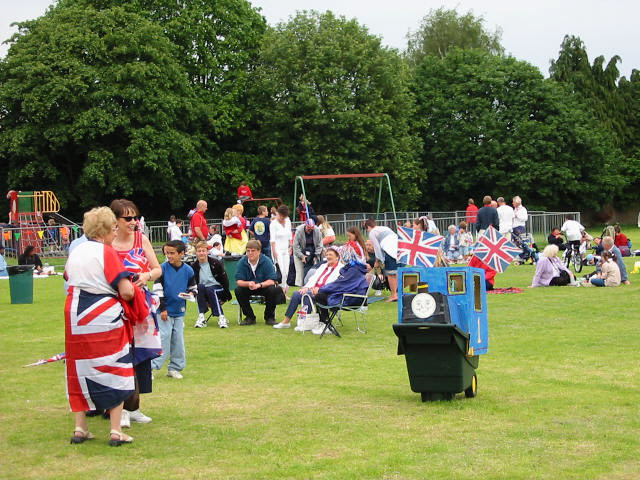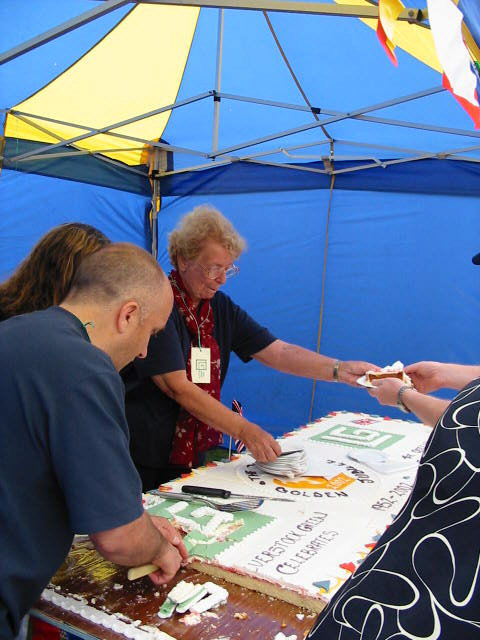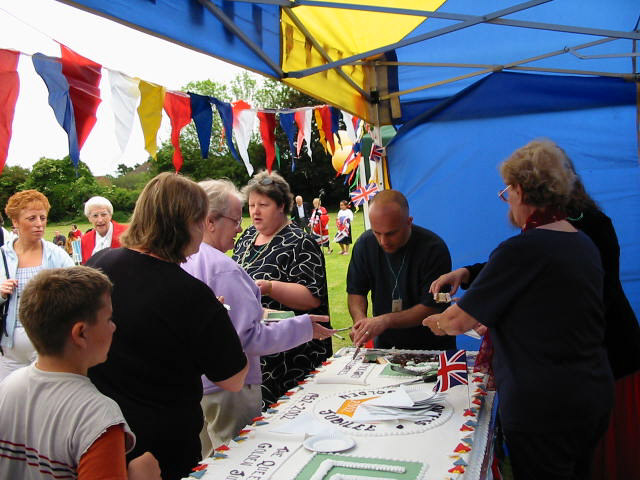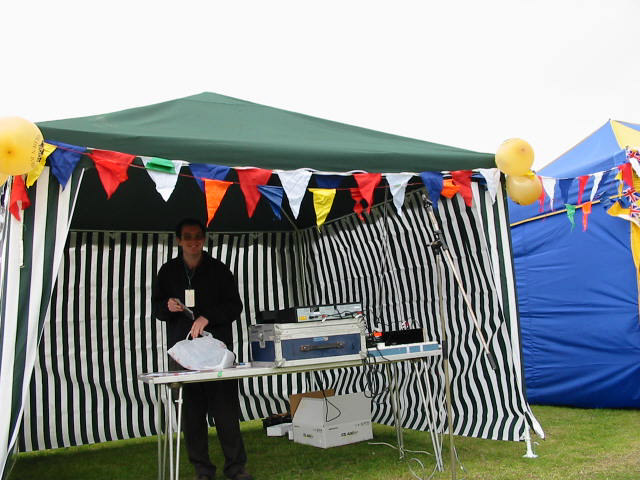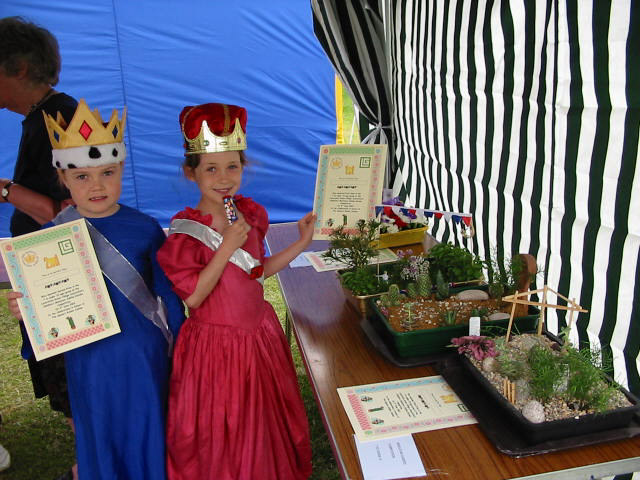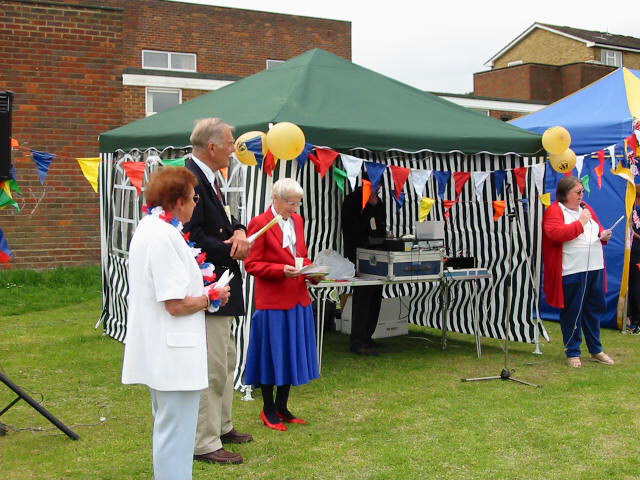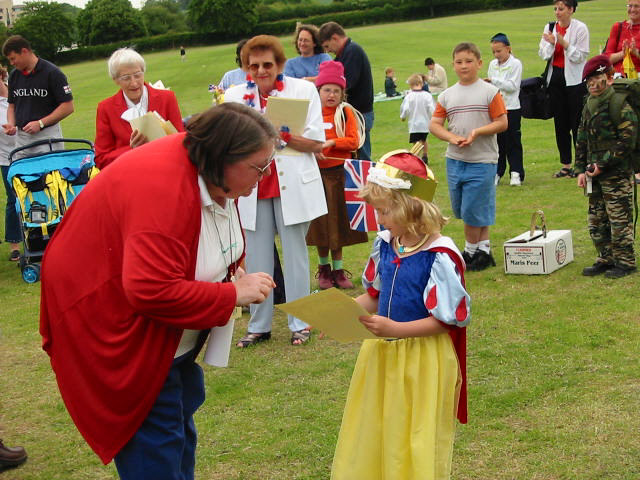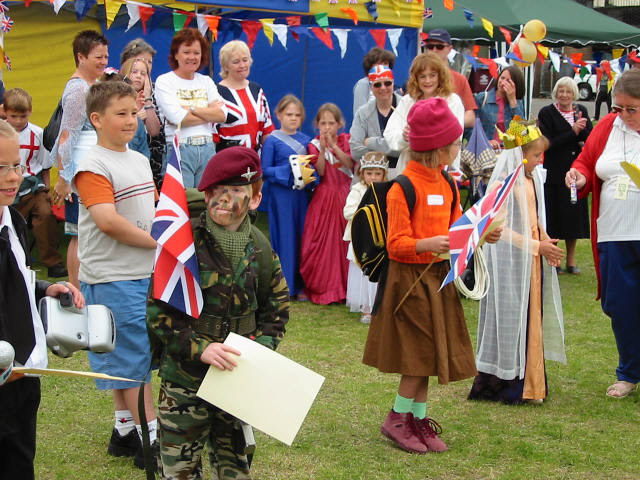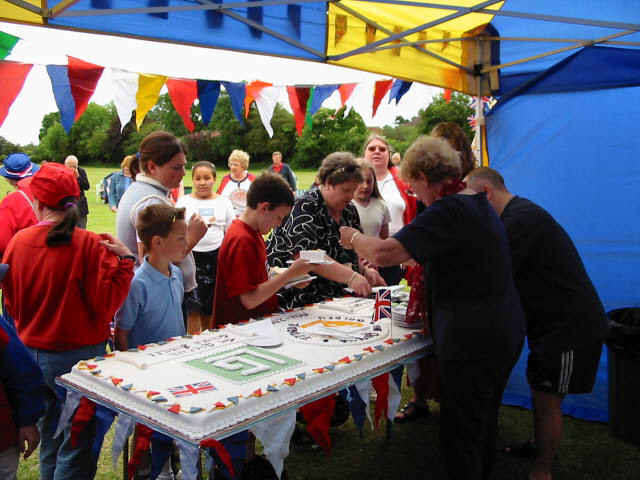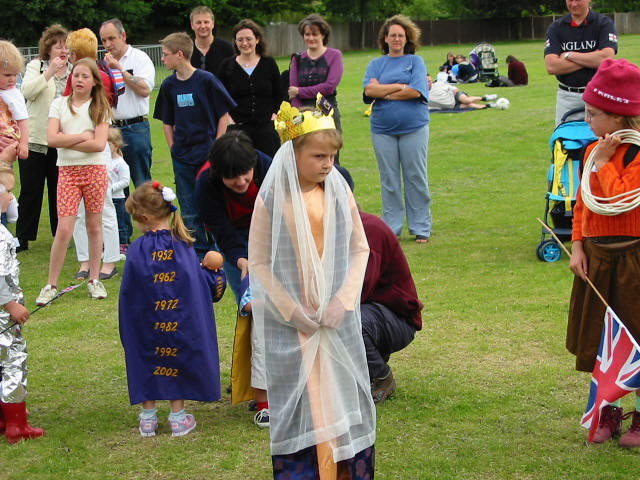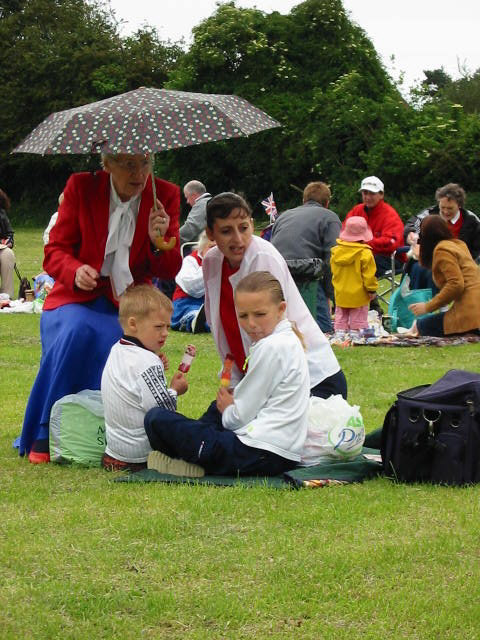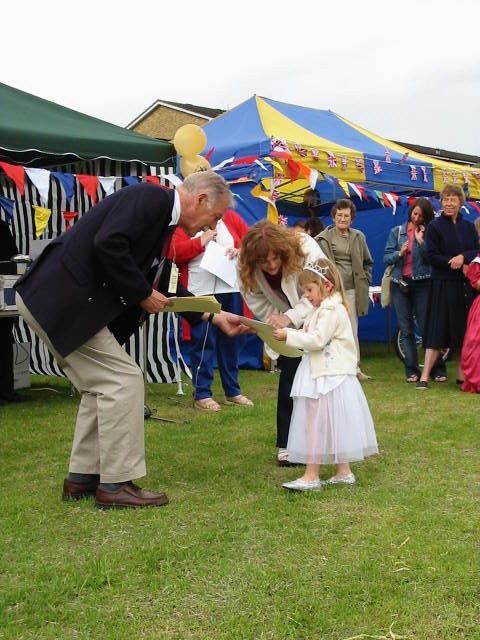 Click to link to principle LG Chronicle web pages.

THE LEVERSTOCK GREEN CHRONICLE