THE LEVERSTOCK GREEN CHRONICLE

Click to link to principle LG Chronicle web pages.

This page was last updated on: November 29, 2006
HHLH&MS Members Publications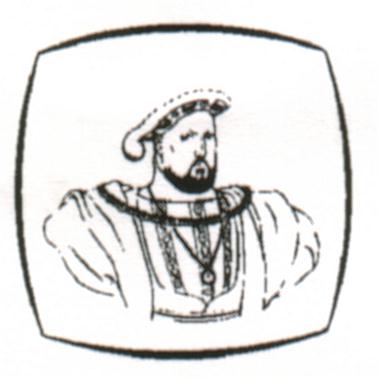 Members Publications (Click on title to find out more about each book.)

Several of the HHLH&MS Members have published books in addition to writing articles for the Dacorum Heritage Trust & Other Newsletters/Pamphlets. The most notable of these are:

In order of Publication (if known) they are

Paper and Papermaking. An A-Z of People, Places and Terms by Joan Hands

Early History of Machine Papermaking by AJ Ward.

Hemel Hempstead's Volunteer Company by AJ Ward.

Railways of Dacorum edited by Denis Miles and Roger Hands.

Barbara Chapman : - The Archive Photograph Series: Leverstock Green & Bennetts End (1996)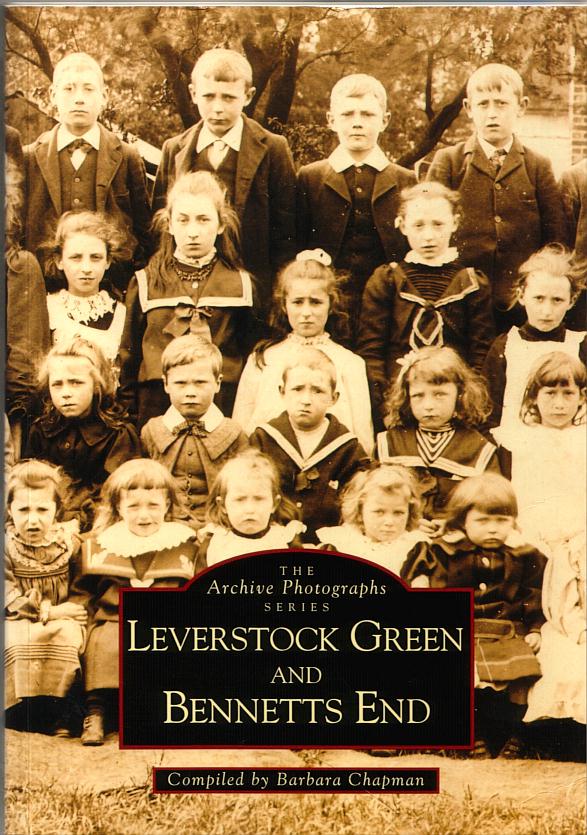 As part of my earlier research I interviewed as many of the elderly residents of the village as possible, and in so doing was shown numerous photographs taken in a bygone era.  Somehow I got to know Terry Crickmore who was interested in what I was doing, and he kindly agreed to get enlarged copies of all these old photographs done for me, so that I had decent copies to refer to in the future.  Sadly in  July 1995 he died suddenly from a heart attack.  We had talked vaguely of the possibility of putting together a volume of the photographs for distribution around the village, but his death spurred me to go one further, and I thought it would a great tribute to Terry if I could get the collection published professionally. Taking the bull by the horns I simply wrote sending photocopies of many of the pictures in the collection to Chalford's the publishers of an Archive Photographic collection of pictures of Hemel Hempstead compiled by Eve Davies. 

To my astonishment and after a little negotiation, they agreed to publish, and after a frenzied sixth months of work the text for the work, together with the original photographs, all of which had had to be borrowed from their various owners, had been dispatched to the publishers.  I was then told it would take a further 4 months before the book came out.  It therefore came as a considerable surprise two months later when we returned from a weeks holiday in Yorkshire, to discover a box had been left with neighbours containing my personal copies of the finished book.  The Archive Photograph Series: Leverstock Green & Bennetts End went on general sale immediately after the Easter Bank Holiday of 1996. Most of the original print run are now sold, with just a few still available at bookshops in Hemel Hempstead.  Leverstock Green & Hemel Libraries do however have copies.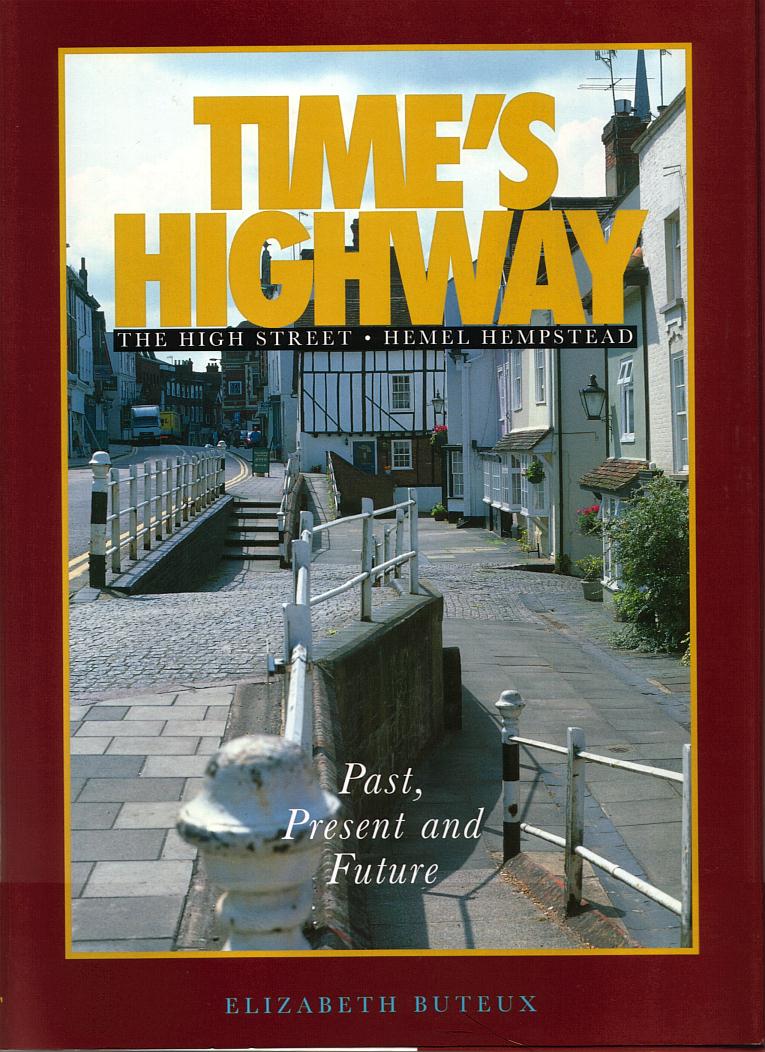 TIMES HIGHWAY – ELIZABETH BUTEUX

Author, Elizabeth Buteux, lived in the High Street for 37 years, from 1955 to 1991, during which time she and her husband John kept the Old Bell.  John & Elizabeth were Mayor & Mayoress of the Borough of Dacorum from 1992 to 1993.

Elizabeth featured the High Street of Hemel Hempstead  in her dissertation for her Masters Degree in History.

The author of many articles and lecturer on local history, she is Chairman of the Hemel Hempstead Local History & museum Society and a Director of the Dacorum Heritage Trust.

Times Highway, was published in 1998 by Dacorum Heritage Trust in conjunction with Dacorum Borough Council, and is a history of The High Street Hemel Hempstead over the past, present and future.

Apart from her academic interests, Elizabeth retains her love of dance and is a qualified dance teacher.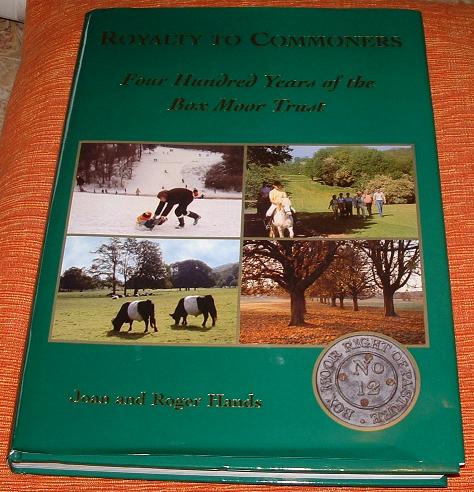 "Royalty to Commoners" by Joan & Roger Hands

This is a splendid large format book covering the history of the Boxmoor Trust from the 16th century to the present day.  It is lavishly illustrated with photographs and copies of old documents, and has the most delightful hand drawn map of the etstates on the inside covers of the book.

Published by the Boxmoor Trust in 2004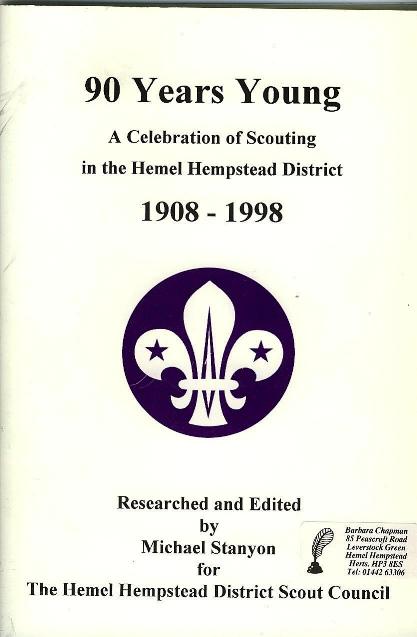 "90 Years Young" -

A Celebration of Scouting in the Hemel Hempstead District 1908 -1998

This is a facinating 60 page booklet covering everyhting you need to know about the Scouting movemnet in and around Hemel Hempstead during the 20th century.

Reseacrhed and edited by Michael Stanyon for the Hemel Hempstead District sScout Council, it was published by Dacorum Hweritage Trust in June 1998.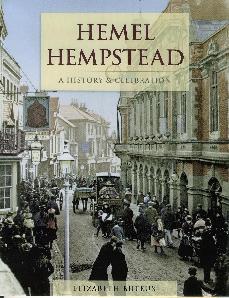 "Hemel Hempstead, a History & Celebration"

by Elizabeth Buteux

This book was commissioned by Ottakers bookshop in conjunction with the Francis Frith Co.  At the same time a Quiz Book: "So You Think You Know Hemel Hempstead" was also published in 2005.

Throughout are carefully chosed photographs sourced by the world famous Francis Frith Collection, together with some early photographs from the author's own colelction, and supplemented by specialy  commissioned colour photographs showing the locality as it is today.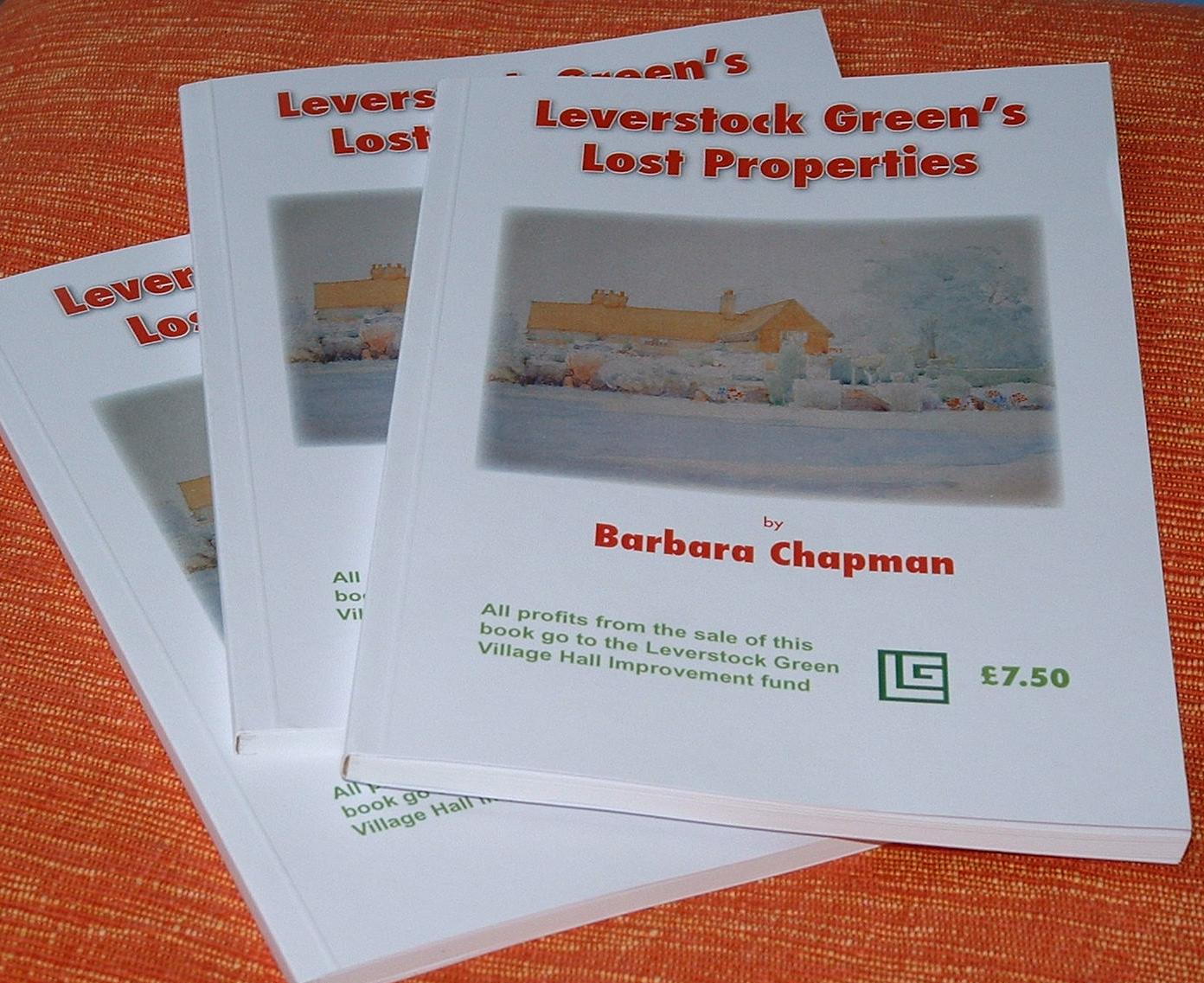 Leverstock Green's Lost Properties

by Barbara Chapman

Since beginning my researches into Leverstock Green's history, I have discovered a large number of "Lost Properties". That is dwellings and other buildings, which were eventually demolished, and are therefore no longer part of the Leverstock Green scene.  Despite the introduction of Listed Building legislation in January 1950, many properties which should have been protected somehow managed to slip through the net.  In other cases they ceased to exist before the legislation came into force – sometimes even centuries before.  Others, not perhaps considered at the time worthy enough or of sufficient historical and architectural interest to be saved, were swept away with the development of Hemel Hempstead New Town. 

This book covers  more than 20 such properties and contains numerous photographs, many not seen before, and several of documents held at HALS. (Hertfordshire Archive and Local Studies).

For more details on the book and how to obtain a copy, click here.